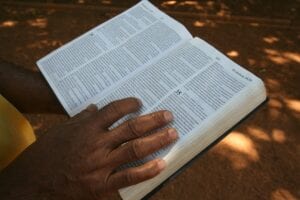 Sunday School at a Glance
The winter quarter is designed to explore how the Bible teaches us to express honor to God. During this quarter, we will celebrate the birth of Jesus and the beginning of a new year. These are perfect occasions to honor the God of creation.
Unit 1: David Honors God
This unit reveals that David's praise of God is not superficial or self-serving, but it truly comes from his heart. David desired to build a permanent home for God. Alas, this unit includes Mary's celebration for given the honor of becoming the Messiah's mother.
Unit 2: Dedicating the Temple of God
Four lessons from the book of 1 Kings tells of Solomon's dedication of a permanent place of worship to God. While David was not allowed to construct the temple, his son Solomon received God's permission to do so.
Unit 3: Jesus Teaches about True Worship
This unit examines patterns Jesus established for honoring God. Jesus shows us how to resist the temptation to give others the honor that belongs to God along. Furthermore, we are to reject superficial piety and pray with purpose and persistence. God should be the guest of honor in our lives every day of our lives.