What's new in Sunday School?
Visit our Facebook page each Sunday for the Sunday School Superintendent summary. Like, comment, and share. We want to stay connected with you. Click here. 
Got questions? We've got answers! Do you have questions about what you've read or heard in Sunday School, the bible, etc.? Ask us, and the Sunday School ministry will post an answer on Facebook anonymously. Contact us on Facebook or through our contact page.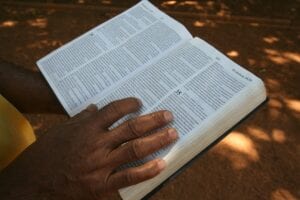 Sunday School at a Glance
| Fall Quarter 2020|
The subject for this quarter is Love for One Another. During these turbulent and uncertain times, this subject seems appropriate. For love is the fulfilling of the law. 
Unit 1 | Struggles with Love
From the book of Genesis, our lessons examine different types of love. The family life of Joseph shows how biased love can cause hatred in a home. As we follow Joseph through trials and tribulations, we will see obedient love and finally revealed love. 
Unit 2 | Inclusive Love
From the Old Testament, we see love that intercedes in the lives of Jonathan and David. The studies from the New Testament concern love for our enemies and our neighbors. The unit closes with the fact that love never fails. 
Unit 3 | Godly Love Among Believers
The third unit demonstrates how the first century church was characterized by people who put others before themselves. Jesus set the example as He assumed the role of servant, washing His disciples feet. Finally, James warns believers to love without partiality.