What's new in Sunday School?
Visit our Facebook page each Sunday for the Sunday School Superintendent summary. Like, comment, and share. We want to stay connected with you. Click here. 
Have you seen the My Sunday School Story series? Sunday School goers are telling us why they attend Sunday School and the impact it has had on their lives. You can catch these stories on Monday afternoons on our Facebook page. Click here.
Got questions? We've got answers! Do you have questions about what you've read or heard in Sunday School, the bible, etc.? Ask us, and the Sunday School ministry will post an answer on Facebook anonymously. Contact us on Facebook or through our contact page.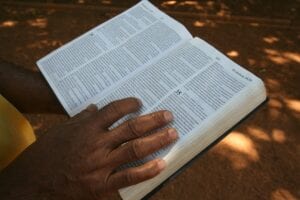 Sunday School at a Glance
| Summer Quarter 2020|
Many Faces of Wisdom is the subject of the summer quarter. What is wisdom? How can we become wise?
Unit 1 | Wisdom in Proverbs
The roots of wisdom are introduced in proverbs. The source of wisdom is God. Solomon taught that the "fear of the Lord is the beginning of knowledge". Wisdom shows us how to use knowledge to glorify God.
Unit 2 | Wisdom in the Gospels
In Unit 2, it is discussed that wisdom became incarnate in Jesus. Our lessons come from the four gospels where Jesus shows that he is the source of wisdom from boyhood to his death, burial, and resurrection.
Unit 3 | Faith and Wisdom in James
In Unit 3, the way of wisdom is examined in the book of James. Wisdom is evident by a transformed life. According to James, the quality of a person's speech and the treatment of others is an accurate barometer of one's pursuit of wisdom. Possessing "wisdom that is from above" inevitably yields Godly character.