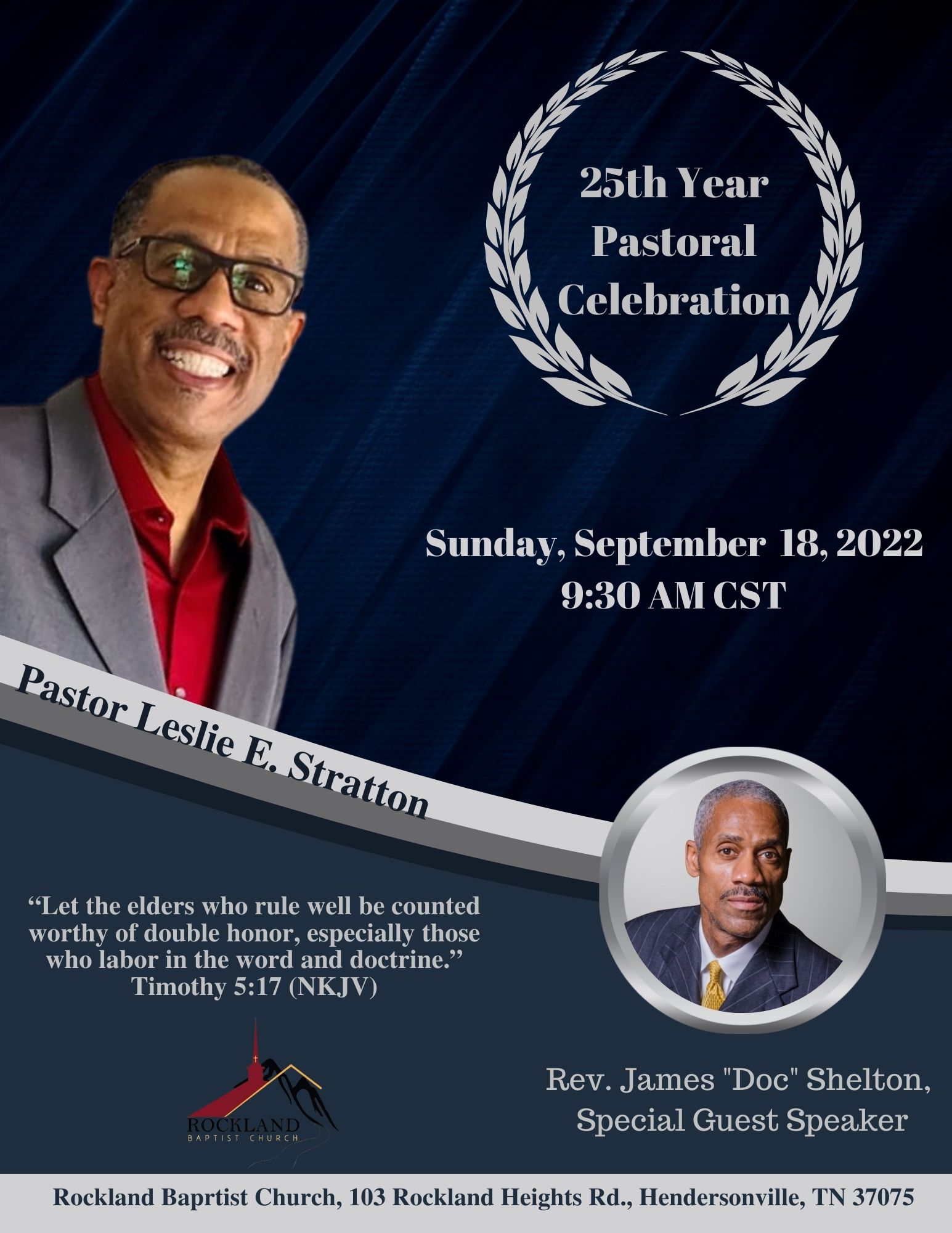 Join the Rockland church family and friends in celebrating twenty-five years of pastor and people.  We encourage you to join us in the sanctuary on Sunday, September 18, 2022, at 9:30 AM CST. Please arrive early.
You are welcome to join us in commemorating that special day by wearing navy blue with silver/gray accents. We will take photos after service and look forward to you being a part of that commemoration. 
In line with Covid safety protocols, we will wear masks in the sanctuary. Further, you will have the option of joining us for online service via Facebook live or Zoom. In addition, you are welcome to drive on campus and participate in commemoration festivities while in your vehicle. 
If you have any further questions, you are welcome to contact the 2022 Pastoral Anniversary committee or the Media Ministry at RocklandMediaMinistry@gmail.com. We look forward to seeing you on this special day!