What's new in Sunday School?
Visit our Facebook page each Sunday for the Sunday School Superintendent summary. Like, comment, and share. We want to stay connected with you. Click here. 
Got questions? We've got answers! Do you have questions about what you've read or heard in Sunday School, the bible, etc.? Ask us, and the Sunday School ministry will post an answer on Facebook anonymously. Contact us on Facebook or through our contact page.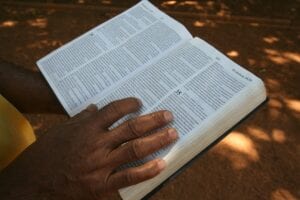 Sunday School at a Glance
| 2020/2021  Winter Quarter|
The Call of God in the New Testament is the subject for this quarter as we focus on God calling individuals to specific ministries according to His plans.
Unit 1 | The Beginning of a Call
The lesson begins by examining the ancestry of Jesus, which leads us to consider God's call in the Old Testament era. Abraham and David come to mind. A different calling of God comes to the wise men of Matthew, as God called them through a sign regarding a coming king. This call is to non-Jews to recognize Jesus as king. They obediently answered.
Unit 2 | Jesus and Calls in His Ministry
From Luke, Mark, and John, we look at calls by Jesus. His calls were to proclaim his own call and sense of purpose. Other lessons examine Jesus calling others to follow Him with great authority as the world might believe. 
Unit 3 | The Call of Women
Our final unit looks at women who were called to prophesy, testify, support, explain, and serve. We are called to join God's plan. As we study this quarter, may we seek God's plan for our lives.