What's new in Sunday School?
Sunday School is now happening virtually on Zoom!
Got questions? We've got answers! Do you have questions about what you've read or heard in Sunday School, the bible, etc.? Ask us, and the Sunday School ministry will post an answer on Facebook anonymously. Contact us on Facebook or through our contact page.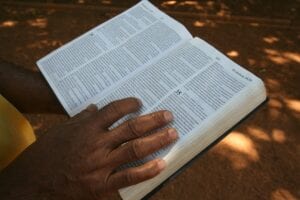 Sunday School at a Glance
[2021  Summer Quarter:  Confident Hope|
Wow! It's the summer quarter of 2021 already. Our study this quarter comes from the New Testament and concerns confident hope. This past year has caused us to think about and check out in whom we have hope. 
Unit 1 | Jesus Teaches About Faith
Humanity prefers to hope on what is seen, but scripture teaches us the exact opposite. Fear and doubt come when we focus on food and clothing rather than focusing on Christ who promised to supply all of our need. The five lessons of this unit will guide us to the One who is faithful to keep all of His promises.
—
Unit 2 |

Faith and Salvation
From hope regarding earthly needs, we turn to our hope for eternal salvation. The power of the gospel or good news is that salvation is free to all who come to Christ. This brings peace in the midst of the storms of life. Most of all it brings peace with God and assurance of eternal life through Jesus Christ.
Unit 3 |

Faith Gives Us Hope
Faith and hope go together. As we study this connection, our appreciation of God's character and power will grow. It is His character and power that give us confidence in troubling times. God's faithfulness is our fortress when we are tempted to despair. His righteousness is our refuge, and His sovereignty is our stability! Conquering faith in God focuses on eternity.