What's new in Sunday School?
Sunday School is now happening virtually on Zoom!
Got questions? We've got answers! Do you have questions about what you've read or heard in Sunday School, the bible, etc.? Ask us, and the Sunday School ministry will post an answer on Facebook anonymously. Contact us on Facebook or through our contact page.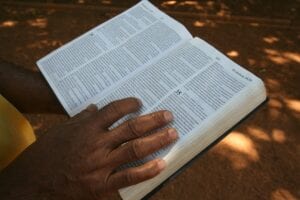 Sunday School at a Glance
[2021  Spring Quarter|
In this quarter, we are focusing on the prophets. They warned people who had turned away from God and they encouraged the faithful to remain faithful. Sometimes, the prophets foretold the future intentions and plans of the sovereign God.
Unit 1 | Faithful Prophets
This unit highlights the faithfulness of God, who reveals to His people their need to be faithful to Him. Lessons 2 and 3 show God's faithfulness in the conquest of Jericho and to Josiah, the king of Judah. Lesson 4 focuses on the prophet Elijah who confronted evil Ahab, king of Israel.
—
Unit 2 | Prophets of Restoration
Restoration and hope are the themes of this unit. The fourth servant song of Isaiah and the account of Jesus' resurrection in Luke 24 is the Easter Sunday lesson. Christ's sacrifice makes forgiveness of sins possible and removes our estrangement from the Father. Backsliders must remove all obstacles to a restored relationship with God as Ezra and Nehemiah did.
Unit 3 | Courageous Prophets of Change
Our final lessons are a call to repentance and change. Micaiah and Jeremiah spoke the truth to powerful individuals who were unwilling to acknowledge and act upon that truth. On the other hand, when Nineveh, a wicked city, heard the prophetic message the response was positive. Ezekiel declares that change begins with repentance. This message has not changed.